WELCOME TO

DALE RAE

DESIGNS
(Note: This doll is not for sale or available by commission - it is part of my private collection)

A former 18" Tonner Miss America transformed into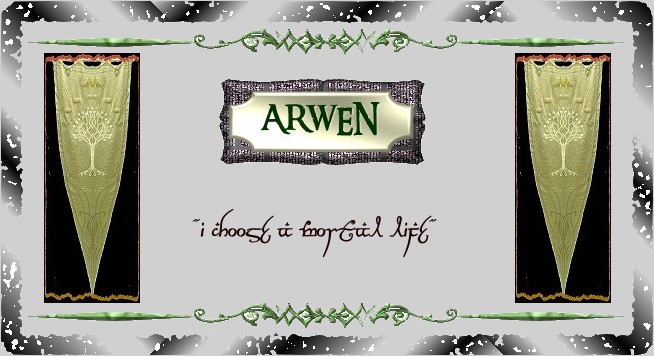 wearing the Mourning Gown
Doll has been enhanced with tinted blue eyes, additional eye
makeup and new lip/nail color. Hair has been restyled.
Costume represents the dress Arwen wore during the scene in which Elrond
tells her what her life will be if she gives up immortality to marry Aragorn.

Costume is made from a black cotton/lycra knit velvet.
Sleeves are trimmed with a red and gold embroidered/beaded
ribbon edged with ecru pearls. Neckline has a red and
gold braided trim, center front red "V" and is edged with
the ecru pearls. Center front has gold buttons; red satin sash
is around the hipline. Crown is gold with etched "Gondor"


u bid for an updated shipping amou
Last Revised: May 12, 2014
Copyright 2000 - Dale Rae Designs