WELCOME TO

DALE RAE

DESIGNS
Every once in a while I do special projects for human subjects. These are mostly costumes and
definitely use all of my dressmaking/pattern making skills - and are made for friends/relatives
(I don't do commissions for these costumes). I have included pictures of some of the
projects to show the variety of work I have done. Happy Viewing!
Granado Espada Wizard (character from video game) - December 2010
Created costume for my son. Jacket features a high collar, quilted upper sleeves and ultrasuede trim, tails, lace on lower sleeves. Made from lightweight dark brown wool, fully lined.
Victorian style pants made from a heavyweight white twill (fully lined).
White rayon shirt with neck ruffle.

Purchased top hat - Neal made the cane.

| | |
| --- | --- |
| | |
| | |
| | |
| | |
Western Steampunk Costume - Summer 2011


Costume made for my son - he made the mask/weapon using a 3-D printer. Grey wool (fully lined) western jacket, dark grey Victorian cotton twill pants, white Victorian shirt.
Brown print faux suede, double-breasted vest. Purchased hat and gloves.

| | |
| --- | --- |
| | |
| | |
Victorian Costumes - 2013/2014


Costume made for my son - Victorian Ensemble. Black wool coat, tan pants,
brown stripe wool vest, white shirt and gold brocade puff tie. Purchased hat and boots.
Heidi (Cosplay Kitten) made her ensemble.

Brown gaberdine Victorian jacket with dark
brown velvet collar/lapel, cuffs and pocket tabs.
Renaissance Costume - Summer 2012


Renaissance jacket made from rust jacquard, dark brown faux leather, grey velvet - sleeves trimmed in rust braid. Black pants and boots have added cuff made from dark brown faux leather.




| | |
| --- | --- |
| | |
| | |
Parn Costume - Summer 2012




Costume made for my son - he made the armor and sword (and Deedlit's sword) using his 3-D printer. I made the green bodysuit, gloves and cape. Heidi (Cosplay Kitten) made her Deedlit costume.

| | |
| --- | --- |
| | |
| | |
| | |
The Last Airbender - Sokka - 2008


Costume made for my son based on character from "The Last Airbender" animated series.
Black pants and tunic edged with white fur. Blue suede capelet edged with white fur
trim and white suede circles. Wolf's faux fur helmet (buckram base). Grey vinyl
vambraces and boot covers. Sword made by my son.

| | |
| --- | --- |
| | |
| | |
Final Fantasy Cloud Costume - 1999


Costume made for my son - This was the first Cosplay convention costume I made and have made
a few more since that time! Top was made from a sweater - cut apart and remade
with zipper. Black pants and waist "belt" with side piece. Neal made the
shoulder piece and carved the wolf's head that a friend cast in pewter.

| | |
| --- | --- |
| | |
| | |
Wedding Dress - June 2011
Couple were married at a Pirate Festival in San Francisco, CA. Dress features an underskirt (worn
over a hoop petticoat) with 5 layers of different sheer/satin fabrics (one layer is made of the same
lace used to trim dress bodice). Dress is made of a dusty pink cotton fabric featuring a Victorian
theme with bunnies. Front of boned bodice is ivory satin (one layer of underskirt is also made from
this satin) - bodice is trimmed with an exquisite enbroidered lace (looks like vintage).
Skirt of dress has a brown lining and back is decorated with an ivory satin bow.

| | |
| --- | --- |
| | |
| | |
| | |
Aztec Princess Costume


Costume for Halloween 2010 (made for a friend) - she wore it all day while waiting
on customers at the Mexican Restaurant where she works. They all loved it!
Dress is made of a polyester jade dupioni. Collar made of cream satin with appliques and
beaded trim all around. Headpiece and belt made from the same satin and appliques -
headpiece is trimmed with huge peacock feathers and other feather trim.

| | |
| --- | --- |
| | |
| | |
| | |
Star Wars - Princess Leia - October 2008




Made for Air Force Academy Cadet (we sponsored) - worn to a costume party

| | |
| --- | --- |
| | |
Star Wars Costumes made for my sons (Obi-Wan & Darth Maul)
October 2000 - won first prize in a costume contest in Colorado Springs, CO
Neal applied horns to Brad's head and applied the makeup. I made Amadala's costume - Madison
made the headdress, painted the trim on front panel and added lighted globes to the bottom.

| | |
| --- | --- |
| | |
| | |
| | |
Cecil Harvey Dark Knight - Final Fantasy IV

- 2010
Although I DID NOT make this costume, I wanted to showcase the fabulous talent of my son Neal. He made all of the armor, helmet and sword for this costume using a 3-D printer (modeled the pieces in the computer first using 3-D Max). I did help him with the costume - made the bodysuit underneath (with straps & buckles to hold some of the pieces on) and with a few other miscellaneous things.


| | |
| --- | --- |
| | |
| | Commercial illustration of the character costume is based on |
Ben Franklin Costume - 2008 - made for my nephew

| | |
| --- | --- |
| | |
| | |

ITEMS MADE FOR MY GOD-DAUGHTER'S BABY - 2013

Quilt

| | |
| --- | --- |
| | |
| | |
| | |
| | |
| | Pillow to match quilt |
Organizer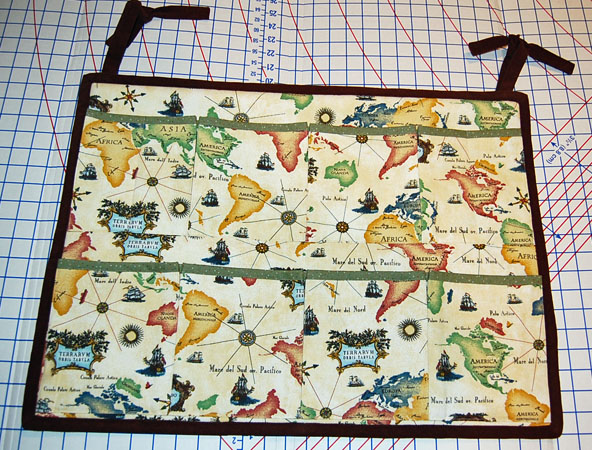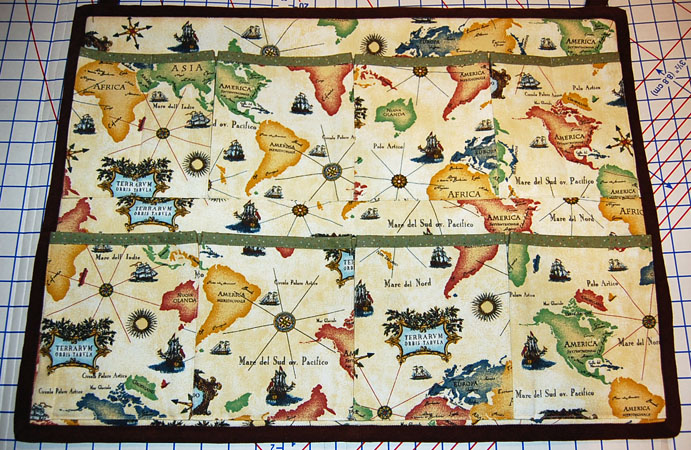 Car seat/carrier cover

| | |
| --- | --- |
| | |
Quilt, Pillow and burp cloths made for a friend's baby

| | |
| --- | --- |
| | |
| | |
| | |

Last Revised: January 4, 2015
Copyright 2000 - Dale Rae Designs